Jennifer Neilson, MA, LPCC, NCC
Licensed Professional Clinical Counselor (LPCC) in Monterey, CA
Nationally Certified Counselor (NCC)
(831) 264-0845
Tele-health video sessions available to CA residents

to help you feel supported while staying home

during the COVID-19 pandemic.
Your Journey Begins
We all have a story to tell.
I am here to listen to and help you make sense of yours.
I am here to help you live the life you love
and love the life you live.
Explore Your World
"We don't see things as they are; we see them as we are."

― Anaïs Nin
Change your thoughts and you can change your world.
Uncover Your Potential
Our thoughts, feelings, and environment

help shape who we are

and how we see the world.

Despite the trauma you may have

experienced and the uncertainty

you may be feeling,

you have inner resources

to help you heal and thrive.

Trauma does not define you.
Discover Your Strengths
Are you living the life you always imagined you would? Are you feeling fulfilled? Are your relationships with yourself and others healthy and meaningful?
Are you experiencing stress, anxiety, and/or depression?
Do you struggle to make sense of what you are going through?
It takes a lot of courage to reach out when you need some help, and I look forward to supporting you and working with you on this journey together.
About Me:
I'm a licensed therapist in Monterey, California. I'm originally from the Northeast and moved to Monterey to follow my passions–education, traveling, and scuba diving.
Before becoming a therapist, I was a teacher in California as well as overseas. The more I've traveled and met people from diverse backgrounds, I've come to believe that we are all more alike than different and our environment and values help shape who we think we are and how we see the world and respond to others.
I provide trauma-focused, person-centered psychotherapy. I utilize an eclectic blend of modalities, such as Acceptance & Commitment Therapy (ACT), EMDR, Dialectical Behavior Therapy (DBT), experiential therapy, and attachment therapy.
I offer in-person and online teletherapy sessions for those unable to travel to Monterey.
Let's work together. I love helping people craft and make sense of their stories. I look forward to working with you.
Therapy Modalities
Every person is unique and treatment is individualized to meet your needs and help you achieve your goals. Read below to learn more about my approach to therapy.
Mindfulness for anxiety and depression
Become more self-aware, learn to pause, and begin to respond to situations versus reacting.
EMDR for trauma
Eye Movement Desensitization and Reprocessing (EMDR) therapy.
Explore Your Inner Resources
Despite the trauma you may have experienced and the anxiety you may be feeling, you have inner resources to help you manage stress and heal yourself.
What is tele-therapy and is it right for me?
Consistent with American Telemedicine Association (ATA) guidelines, tele-health, also called online counseling, online therapy, tele-therapy and tele-mental health, can be delivered in a variety of settings. Services can include both initial evaluations and ongoing psychotherapeutic treatment. Tele-health can be seen as an additional option for those who are receiving face-to-face treatment or it may be the only treatment modality. Telehealth is a convenient option as it eliminates travel time and reduces missed appointments due to illness and other inconveniences that could get in the way of receiving the mental health care you deserve.
Online therapy is a convenient option for people with busy schedules or limited transportation options. Online therapy is not appropriate for: Clients experiencing a serious psychiatric illness, active suicidal thoughts, or active thoughts of harm to self or others. In these situations, please seek immediate assistance by calling 911 or going to your nearest emergency room.
If you are in a crisis or are experiencing a psychiatric emergency, call 911 or go to your nearest hospital.
Rates: $125 for 45-minute individual session, $150 for family session. Extended 90-minute EMDR sessions available as well.
Insurance: I am an in-network provider for United HealthCare and California Victims of Crime (CalVCB). If I do not take your insurance, I can provide you with a "superbill" to submit to your insurance provider for reimbursement; please check with your insurance provider for more information.
Contact Me:
Jennifer Neilson, MA, LPCC, NCC
Board Licensed in California and Nationally Certified
Licensed Professional Clinical Counselor (LPCC #4998)
National Certified Counselor (NCC #719421)
2100 Garden Rd.
Monterey
,
California
93940
USA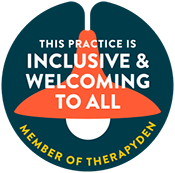 "I do my thing and you do your thing.
I am not in this world to live up to your expectations,
And you are not in this world to live up to mine.
You are you, and I am I, and if by chance we find each other, it's beautiful.
If not, it can't be helped."
-Fritz Perls, 1969